Due Date:
3/19/2018
March 19, 2018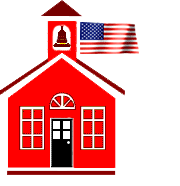 Weekly Newsletter
Muffins for Moms
7:15-7:50 a.m.

in the Cafeteria
March 19, 2018
Dear Parents,
Be sure you are checking the binder for any information that may be coming home. I am listing current events and notes of interest to you. Please let me know if you have any questions or concerns. Thank you.
Mrs. Fields
Language Arts
Reading– Weekly Stories – "The Woodcutter's Gift," "Earth's Resources," "The Art Project"
Skills – Make Predictions/ Plot: Problems and Solutions/ Homophones
ELA Assessment – Thursday, March 22nd
Phonics – Practice reading "Most Common Word List"
Grammar – Contractions
Math – Chapter 8-9 "Measurement" - Lessons 8.8-8.9 and 9.1-9.3
Math Assessment – Friday March 23rd
Science – None
Social Studies–Studies Weekly 20 "Scientists and Inventors"
Study Guide will go home on Monday, March 19th
Social Studies Assessment Friday, March 23rd
Character Education – Self-Control
**Spring Break – March 26th – March 30th
**Parents – If you would like to check your child out early, it should be done no later than 2:15.
**Weekly Newsletter posted on website each week
http://tallasse.tce.schoolinsites.com
**Parents – Do not take anything from your child's binder. We use some of the papers during the week and your child will not have what he/she needs if you take it out without putting it back. We clean out binders on Friday. Thank you
Homework - Please check each subject pocket in the binder each night to see if any additional homework has been assigned.
*Reading – Read orally each night for 15 minutes
*Practice Reading Most Common Word List
*Study Social Studies Study Guide
---